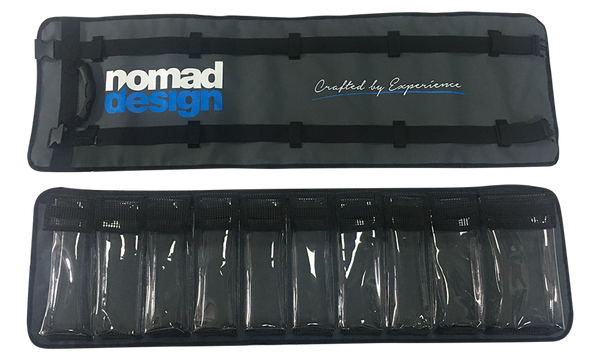 The Ultimate Offshore Lure Storage solution just in time for Wahoo Season. 
The Only Lure Storage Solution designed to carry rigged 220 and 200 model DTX minnows and 200 and 240 size Madmacs. 
Can be used as a clip together Bag or a Lure Roll - see the video below to learn more.
Clever Concealed Leader holder allows you to neatly store all lures rigged with leaders and hooks, ready to fish.
Features 9+1 pocket design to store 22 rigged DTX 220 lures, or up to 30 DTX 200's or Madmacs 200's.
Fully waterproof hose down cleaning of all lures - with drainage mesh on all pockets.
Clear Heavy Duty PVC storage windows to see what's inside.
Super Durable waterproof materials and double stitching means this is designed to last.