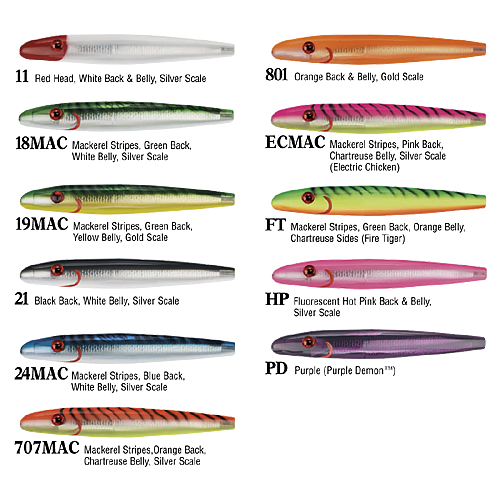 Hand-tuned and tank-tested to assure a realistic swimming action. When choosing trolling speed, watch your rod tip for vibration. All feature MirrOlure ® sonic "fish calling" rattles and premium big game hooks. Can also be used as casting lures with excellent results. Great for Tuna, Striper, Grouper, Dorado, King Mackerel, Blues, Wahoo, Pike and Muskie.

These floater-divers can achieve depths of 25 feet or more. Features a tight wiggling action which can be pulled up to 7 knots. Lure will achieve deepest results at 3 to 4 knots with 125 to 150 feet of line.
Find all the lures Reef & Reel carries, both online and instore!