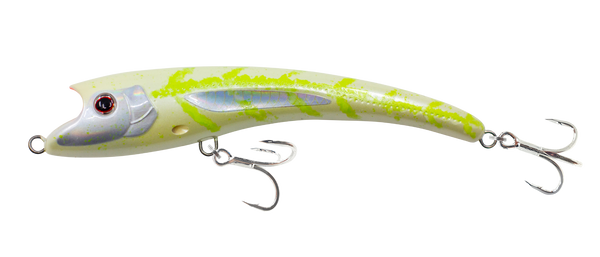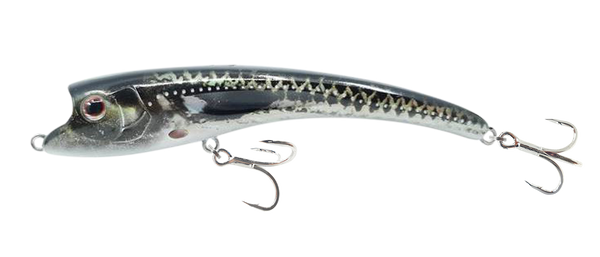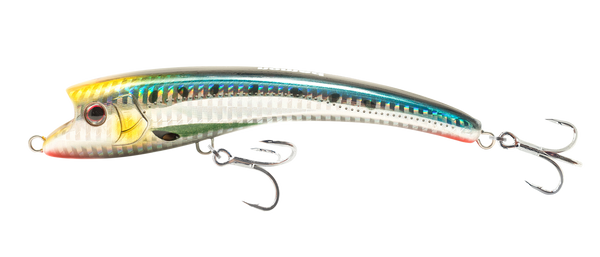 The Maverick Floating 115 Lure is an ideal lure for bass, muskie, snook, tarpon, striped bass, redfish and many other predatory species.
The Maverick 115 is a unique floating stickbait, surface walker and popper all in one lure. There are so many ways to use this unique lure. It can be used with a long slow pull as a swimming stickbait with bubble trail, twitched on the surface, used as a walk the dog lure and also used as a subtle popper. It is best when worked slow, and has a huge wobble and roll at very slow speeds. Ideal for any predatory fish that can be caught on a surface lure, and with the variety of retrieves, is super fun to fish. The bubble chambers on the side add turbulence when retrieved adding to the already dynamic action.
Find all the lures Reef & Reel carries, both online and instore!