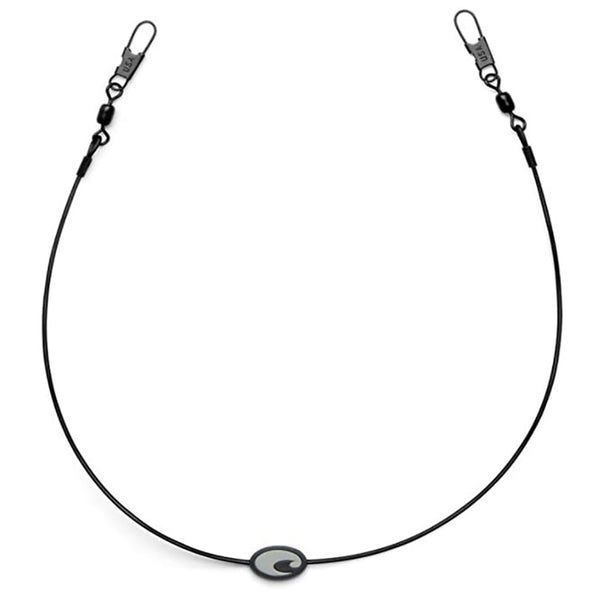 COSTA C-MONO GRIPPER: The Costa C-Mono gripper is a high tenacity monofilament retainer with logo bead. The sleek and ultra-lightweight, flat, swivel locking hook attachment ensures your sunglasses stay put, on and off the water.
FEATURES:
Made in the USA

High Tensile Strength Monofilament Cord.

From end-to-end, the Costa C-Mono Gripper measures 18".

The Costa C-Mono Gripper fits Cat Cay, Mag Bay, and Cut frames.