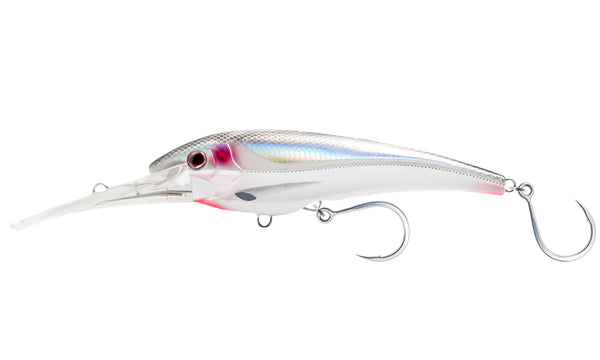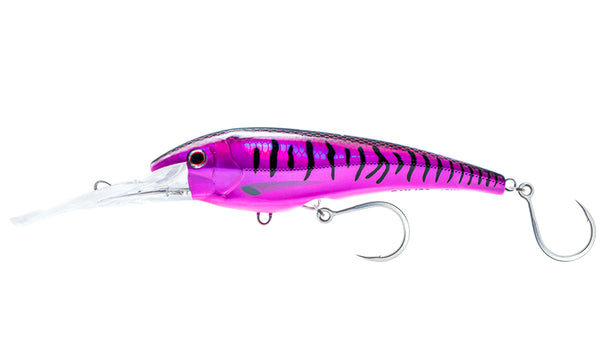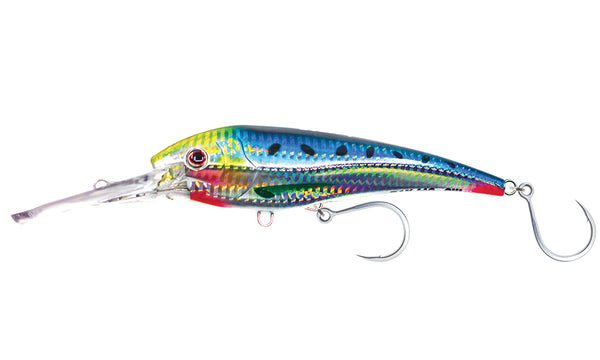 Deep, fast, straight – guaranteed. The DTX Minnow has raised the bar in trolling minnow performance and features the pat. pending Autotune system. Developed over years of R&D the Autotune system gives the lure the ability to perfectly centre itself at the tow point delivering 3 key benefits, the ability to ensure the lure always swims straight, increasing diving depth and increased troll speed. This combination makes it unique in the world of offshore trolling minnows.
A self centering tow point ensures that no matter how many fish you catch, the lure will keep swimming straight. Conventional lures with a fixed tow point cannot all be made perfectly centred to swim straight. The ability of the Autotune system to perfectly centre itself every time on the bib means that the tow point can be pushed as far back on the bib as possible, meaning maximum diving depth and better action combined with higher troll speeds.
Other key features of the DTX Minnow sinking models include:
Hydrospeed belly eyelet for maximum trolling speed.
HD ABS System, an extra strong white plastic for overall strength and durability.
Diamond Armour internal mesh system, internal strengthening design for transparent colours. (110, 125, 165, 200 & 220 models)
Gorilla Through Wire, welded and supported for extra strength. (110, 125, 165 & 200 models)
Metal Matrix Plate, stainless steel plate system. (220 models)
Heavy duty BKK hooks and terminals.
The concealed Hydrospeed belly eyelet allows faster trolling speeds with single hooks, and ensures the lure is balanced with single hooks, so the DTX minnow keeps swimming straight and true. The additional belly eyelet in front of the Hydro speed eyelet is designed to be able to fit an assist hook when targeting large Tuna and Marlin.