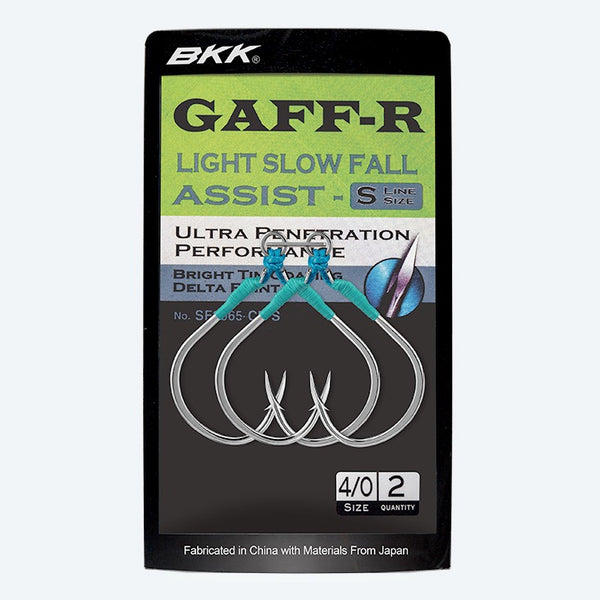 BKK SF Gaff-R S is a versatile hook specifically developed for slow jigging.
The pre-tied BKK Gaff-R assist hook is equipped with BKK fluorocarbon assist cord that ensures a proper orientation of the hook, improving its penetration performance and providing a well-balanced flexibility to the cord.
Besides, the Cutting Delta hook-point further reduces piercing resistance and maintains this hook's sharpness over time. Thanks to the bright tin coating, the hook is protected from saltwater corrosion.
The Slip-lock hook shank accommodates the line and secures the knot, avoiding slippage. Furthermore, this hook features a unique forging pattern that enhances its performance in terms of stress endurance and prevents the fish's skin from being torn off over the course of a long fight.