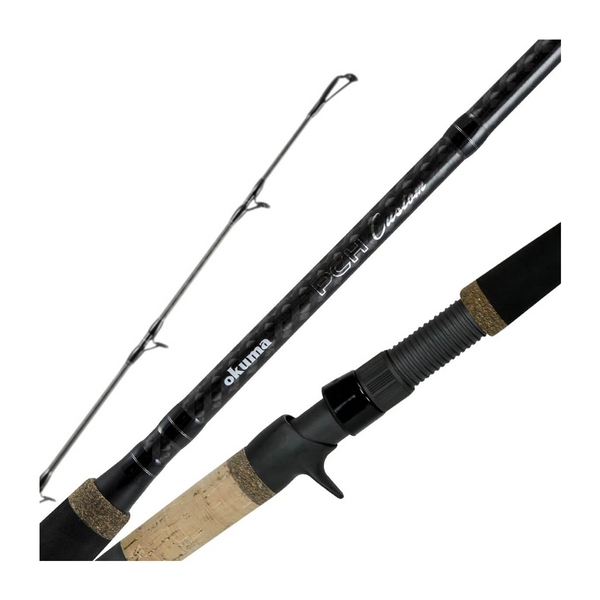 The Okuma PCH Custom Series Inshore Rods are the latest addition to a deep lineup of saltwater rods designed specifically for hardcore anglers. The PCH Custom Inshore Rods were designed with the SoCal Calico Bass fisherman in mind. Utilizing the latest in advanced technologies, these rods were built for the extreme conditions that the inshore fisherman face.
The PCH Custom Series Inshore Rods were designed with the latest technology and insight from leading inshore and tournament anglers from up and down the California coast. The backbone to the PCH Custom Rods is Okuma's UFR-II: Ultimate Flex Reinforcement rod tip technology. This process blends unidirectional fiber over 24-ton carbon in the extended tip section of the rod to increase lifting strength and Power/Action by as much as 400%. This technology provides for the ultimate in strength without sacrificing sensitivity so that you can feel even the lightest of bites.
The component system on the PCH Custom Series Inshore Rods is all top-notch featuring Fuji K-guides with Alconite inserts on the Medium, Medium Heavy, and Heavy models. All models also feature premium Fuji reel seats. All models feature custom cork and TPE grip configuration for comfort and durability. All PCH Custom Rods also have an ALPS non-skid rubber butt cap to reduce deck slide.