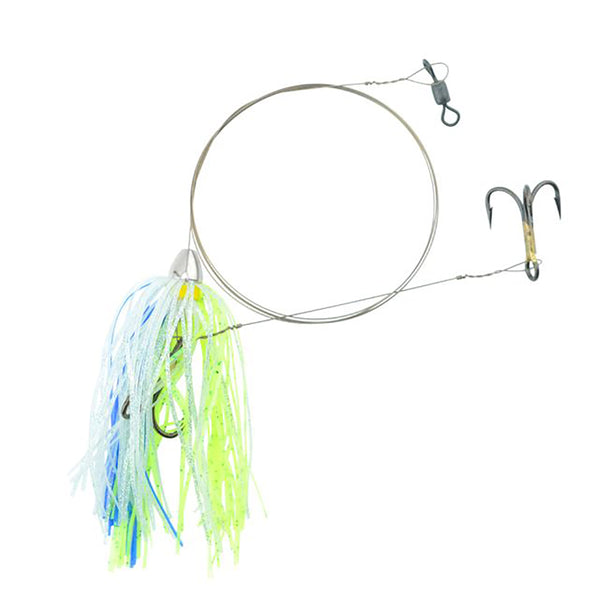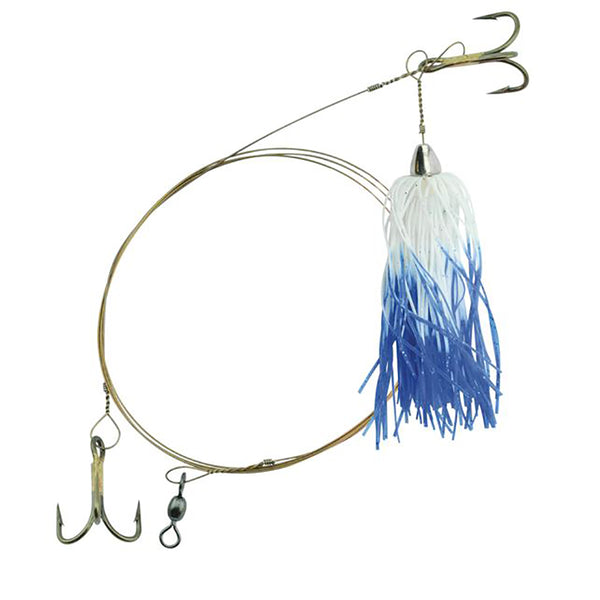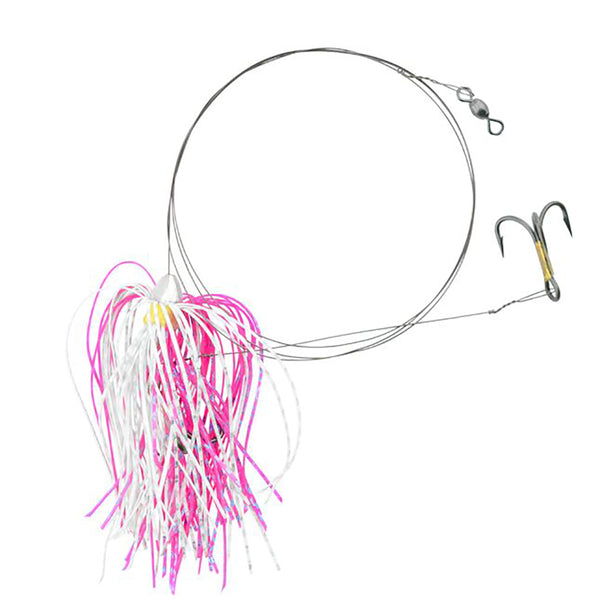 The C&H King Buster Kingfish Pro-Rig, denoted with an 'KR' in the part number, is one of the finest live bait rigs available. The combination of AFW Tooth Proof Wire married with the tried-and-true C&H King Buster Lure and Mustad Hooks make this rig a deadly weapon for tournament fishermen. Using these with a strip-bait, cigar minnow, or rigged in front of live bait will improve action, add color, and increase strikes. The rig features:
• King Buster Lure
• Two #4 4x Mustad Treble Hooks
• AFW Swivel
• AFW Tooth Proof Leader Wire, Camo Brown
To slow troll or drift, use single hook point to go through live bait nostrils. Let treble hook hang loose or attach to back. For use with pogys, menhadens, cigar minnows, ballyhoo, or any other live bait.